Sunset View Memorial Gardens, Inc.
For over 50 years, Sunset View Memorial Gardens, Inc. has been helping families celebrate the lives of their loved ones. When you work with us, you're working with a family-owned business, meaning you'll always get personal service and compassion in your time of grief. We look forward to honoring and commemorating the legacy of your loved one in our memorial park.
More than just a cemetery in Woodstock, VA, Sunset View Memorial Gardens, Inc. is a place for the legacy of your loved ones to prosper and live on long after their passing. We were the first memorial park to be opened in the area more than 50 years ago and today, we strive to provide compassion to those coping with loss.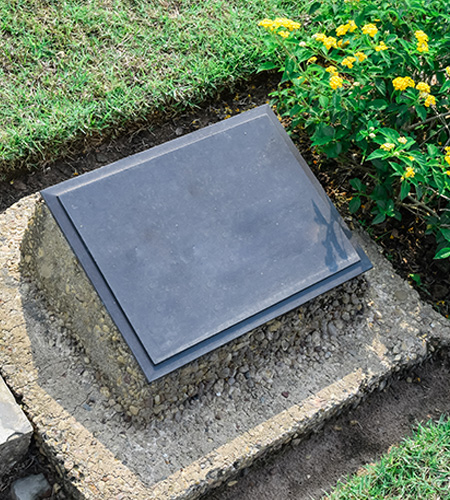 Celebrate the Memory of Your Loved Ones
We strive to be as accommodating as possible when it comes to customizing our capabilities around your wishes. All headstones are granite with bronze flat plate finish; all headstones must be flush with the ground. However, we're able to work with you to customize everything else around the memory of your loved one, including the design, color, font and more. Our goal is to provide your family with a marker that immortalizes your loved one and something that becomes a longstanding part of our memorial garden.
Working with our funeral service in Woodstock, VA is simple and we handle everything with the utmost understanding and compassion for your situation. We'll walk you through every decision in detail, work with your budget and in accordance with your wishes, and make sure everything is ready for your memorial service, burial or cremation.
We've been helping families celebrate the lives of their loved ones for more than 50 years, giving them peace of mind and comfort.
We're a family-owned and -operated business, taking the time to provide each and every one of our customers with the individualized, compassionate attention they deserve.
In addition to our memorial garden, we also offer a pet cemetery and a cremation garden. We help you memorialize your loved ones properly.
We have the ability to personalize memorial markers, headstones, grave markers and cremation urns for your loved one.
If you require a burial plot or vault space, we can assist you in choosing one and purchasing it.
Here for you when you need us
Coping with loss is never easy—when you work with Sunset View Memorial Gardens, Inc., we'll make sure you don't have to face it alone. Consult with us today about memorializing your loved one and let us give you the peace of mind you need to grieve.
Choose a Memorial
Let us help you customize the perfect grave marker for your loved one. Choose the design, color, font and more to commemorate their life—we'll bring it to life in stunning beauty. Proudly offering funeral services and memorial services to the following areas.
Shenandoah County, VA
Rockingham County, VA
Frederick County, VA
Warren County, VA
Basye, VA
Columbia Furnace, VA
Edinburg, VA
Fort Valley, VA
Maurertown, VA
New Market, VA
Seven Fountains, VA
St Luke, VA
Willow Grove, VA